Lawrence Park Health Clinic
88 Eglinton Avenue West, Toronto, Canada
(1 block west of Yonge & Eglinton subway, north side, just 40m west of Duplex); meet inside the clinic 6:30pm on Wednesdays and 9am on Saturdays).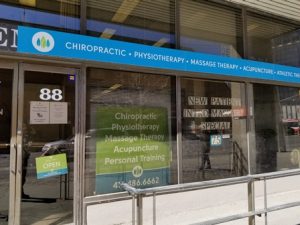 Here's a map to get to Lawrence Park Health Clinic and if you look down the page you'll see parking suggestions also…   http://lawrenceparkhealth.com/contact/
NOTE:  The North Toronto Memorial Community Centre (our meeting location for 23 years) is closed for renovations from Mar. 26, 2018 to Oct. 1, 2019, for 18 months.  That means clubs & groups, including TRC, have had to find new places to work out at or run from.